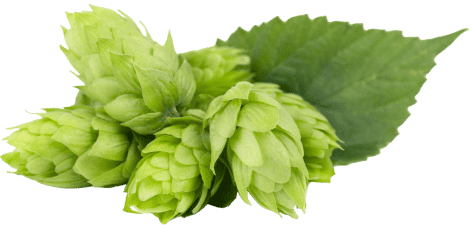 Hop variety information on our
available range and beyond
| Variety | Country | Alpha Range | PDF Download |
| --- | --- | --- | --- |
| Admiral | United Kingdom | 14-16% | |
| Amarillo® | United States | 7-11% | |
| Apollo™ | United States | 15-19% | |
| Archer® | United Kingdom | 4-6% | |
| Azacca® | United States | 14-16% | |
| Barbe Rouge | France | 7-10% | |
| Belma® | United States | 9-12% | |
| Boadicea | United Kingdom | 6-9% | |
| Bobek | Slovenia | 2-5% | |
| Bouclier | France | 7-9% | |
| Bramling Cross | United Kingdom | 5-8% | |
| Bravo™ | United States | 14-18% | |
| Brewers Gold | Germany | 5-9% | |
| Cascade | United States | 5-9% | |
| Cascade UK | United Kingdom | 5-9% | |
| Celeia | Slovenia | 2-5% | |
| Centennial | United States | 7-12% | |
| Challenger | United Kingdom | 5-9% | |
| Chinook | United States | 11-15% | |
| Citra® | United States | 11-14% | |
| Cluster | United States | 6-9% | |
| Columbus | United States | 14-20% | |
| Comet | United States | 9-11% | |
| Crystal | United States | 3-6% | |
| Dr Rudi™ | New Zealand | 11-14% | |
| East Kent Goldings | United Kingdom | 5-8% | |
| Ekuanot® | United States | 13-16% | |
| El Dorado® | United States | 13-17% | |
| Emperor® | United Kingdom | 6-8% | |
| Endeavour | United Kingdom | 5-9% | |
| Ernest | United Kingdom | 5-7% | |
| Eureka!™ | United States | 17-20% | |
| First Gold | United Kingdom | 6-9% | |
| Fuggle | United Kingdom | 4-7% | |
| Galena | United States | 10-14% | |
| Godiva™ | United Kingdom | 6-9% | |
| Golding | United Kingdom | 4-8% | |
| Green Bullet | New Zealand | 10-13% | |
| Halleertau Blanc | Germany | 9-12% | |
| Harlequin® | United Kingdom | 9.5-12% | |
| Herkules | Germany | 16-20% | |
| Hersbrucker | Germany | 2-4% | |
| Huell Melon | Germany | 6-8% | |
| Idaho 7™ | United States | 9-12% | |
| Idaho Gem™ | United States | 11-14.5% | |
| Jarrylo™ | United States | 15-17% | |
| Jester® | United Kingdom | 7-9% | |
| Kazbek | Czech Republic | 5-8% | |
| Kohatu® | New Zealand | 5-7% | |
| Krpan | Slovenia | 11-15% | |
| Lemondrop™ | United States | 5-7% | |
| Lubelski | Poland | 3-5% | |
| Magnum | Germany | 11-15% | |
| Mandarina Bavaria | Germany | 8.5-10.5% | |
| Mistral | France | 6-9% | |
| Mittelfruh | Germany | 3-6% | |
| Mosaic® | United States | 10-14% | |
| Most™ | Czech Republic | 7-10% | |
| Motueka­™ | New Zealand | 5-8% | |
| Mount Hood | United States | 10-14% | |
| Moutere™ | New Zealand | 17-20% | |
| Mystic™ | United Kingdom | 4-7% | |
| Nectaron® | New Zealand | 10.5-11.5% | |
| Nelson Sauvin™ | New Zealand | 10-13% | |
| Northdown | United Kingdom | 6-9% | |
| Northern Brewer | Germany | 5-9% | |
| Nugget | United States | 10-14% | |
| NZ Pacific Jade™ | New Zealand | 12-14% | |
| NZ Southern Cross™ | New Zealand | 11-14% | |
| Olicana® | United Kingdom | 7-9% | |
| Opus® | United Kingdom | 5-7% | |
| Pacific Gem™ | New Zealand | 13-15% | |
| Pacifica™ | New Zealand | 4-8% | |
| Pekko® | United States | 14-16% | |
| Perle | Germany | 6-9% | |
| Phoenix | United Kingdom | 9-12% | |
| Pilgrim | United Kingdom | 9-12% | |
| Pilot | United Kingdom | 7-10% | |
| Polaris | Germany | 19-23% | |
| Premiant | Czech Republic | 6-10% | |
| Progress | United Kingdom | 5-8% | |
| Rakau™ | New Zealand | 10-12% | |
| Riwaka™ | New Zealand | 4.5-6.5% | |
| Saaz | Czech Republic | 2-5% | |
| Saphir | Germany | 2-4.5% | |
| Savinjski Golding | Slovenia | 2-4% | |
| Simcoe® | United States | 11-15% | |
| Sladek | Czech Republic | 6-8% | |
| Sorachi Ace | United States | 10-14% | |
| Sovereign | United Kingdom | 4-7% | |
| Spalter Select | Germany | 2-5% | |
| Strisselspalt | France | 2-5% | |
| Styrian Dragon | Slovenia | 6-11% | |
| Sultana™ | United States | 13-15% | |
| Summit™ | United States | 13-15% | |
| Superdelic™ | New Zealand | 9-12% | |
| Taiheke® | New Zealand | 5-9% | |
| Target | United Kingdom | 9-12% | |
| Tettnang | Germany | 4-7% | |
| Tradition | Germany | 4-7% | |
| Triskel | France | 3-5% | |
| Vista | United States | 10-12% | |
| Wai-iti™ | New Zealand | 2.4% | |
| Waimea™ | New Zealand | 16-19% | |
| Wakatu™ | New Zealand | 7-10% | |
| WGV | United Kingdom | 5-8% | |
| Willamette | United States | 4-7% | |
| Wolf™ | Slovenia | 10-13% | |
| Zappa™ | United States | 6-8% | |
| Variety | Country | Alpha Range | PDF Download |
| --- | --- | --- | --- |
| Admiral | United Kingdom | 14-16% | |
| Amarillo® | United States | 7-11% | |
| Apollo™ | United States | 15-19% | |
| Archer® | United Kingdom | 4-6% | |
| Azacca® | United States | 14-16% | |
| Barbe Rouge | France | 7-10% | |
| Belma® | United States | 9-12% | |
| Boadicea | United Kingdom | 6-9% | |
| Bobek | Slovenia | 2-5% | |
| Bouclier | France | 7-9% | |
| Bramling Cross | United Kingdom | 5-8% | |
| Bravo™ | United States | 14-18% | |
| Brewers Gold | Germany | 5-9% | |
| Cascade | United States | 5-9% | |
| Cascade UK | United Kingdom | 5-9% | |
| Celeia | Slovenia | 2-5% | |
| Centennial | United States | 7-12% | |
| Challenger | United Kingdom | 5-9% | |
| Chinook | United States | 11-15% | |
| Citra® | United States | 11-14% | |
| Cluster | United States | 6-9% | |
| Columbus | United States | 14-20% | |
| Comet | United States | 9-11% | |
| Crystal | United States | 3-6% | |
| Dr Rudi™ | New Zealand | 11-14% | |
| East Kent Goldings | United Kingdom | 5-8% | |
| Ekuanot® | United States | 13-16% | |
| El Dorado® | United States | 13-17% | |
| Emperor® | United Kingdom | 6-8% | |
| Endeavour | United Kingdom | 5-9% | |
| Ernest | United Kingdom | 5-7% | |
| Eureka!™ | United States | 17-20% | |
| First Gold | United Kingdom | 6-9% | |
| Fuggle | United Kingdom | 4-7% | |
| Galena | United States | 10-14% | |
| Godiva™ | United Kingdom | 6-9% | |
| Golding | United Kingdom | 4-8% | |
| Green Bullet | New Zealand | 10-13% | |
| Halleertau Blanc | Germany | 9-12% | |
| Harlequin® | United Kingdom | 9.5-12% | |
| Herkules | Germany | 16-20% | |
| Hersbrucker | Germany | 2-4% | |
| Huell Melon | Germany | 6-8% | |
| Idaho 7™ | United States | 9-12% | |
| Idaho Gem™ | United States | 11-14.5% | |
| Jarrylo™ | United States | 15-17% | |
| Jester® | United Kingdom | 7-9% | |
| Kazbek | Czech Republic | 5-8% | |
| Kohatu® | New Zealand | 5-7% | |
| Krpan | Slovenia | 11-15% | |
| Lemondrop™ | United States | 5-7% | |
| Lubelski | Poland | 3-5% | |
| Magnum | Germany | 11-15% | |
| Mandarina Bavaria | Germany | 8.5-10.5% | |
| Mistral | France | 6-9% | |
| Mittelfruh | Germany | 3-6% | |
| Mosaic® | United States | 10-14% | |
| Most™ | Czech Republic | 7-10% | |
| Motueka­™ | New Zealand | 5-8% | |
| Mount Hood | United States | 10-14% | |
| Moutere™ | New Zealand | 17-20% | |
| Mystic™ | United Kingdom | 4-7% | |
| Nectaron® | New Zealand | 10.5-11.5% | |
| Nelson Sauvin™ | New Zealand | 10-13% | |
| Northdown | United Kingdom | 6-9% | |
| Northern Brewer | Germany | 5-9% | |
| Nugget | United States | 10-14% | |
| NZ Pacific Jade™ | New Zealand | 12-14% | |
| NZ Southern Cross™ | New Zealand | 11-14% | |
| Olicana® | United Kingdom | 7-9% | |
| Opus® | United Kingdom | 5-7% | |
| Pacific Gem™ | New Zealand | 13-15% | |
| Pacifica™ | New Zealand | 4-8% | |
| Pekko® | United States | 14-16% | |
| Perle | Germany | 6-9% | |
| Phoenix | United Kingdom | 9-12% | |
| Pilgrim | United Kingdom | 9-12% | |
| Pilot | United Kingdom | 7-10% | |
| Polaris | Germany | 19-23% | |
| Premiant | Czech Republic | 6-10% | |
| Progress | United Kingdom | 5-8% | |
| Rakau™ | New Zealand | 10-12% | |
| Riwaka™ | New Zealand | 4.5-6.5% | |
| Saaz | Czech Republic | 2-5% | |
| Saphir | Germany | 2-4.5% | |
| Savinjski Golding | Slovenia | 2-4% | |
| Simcoe® | United States | 11-15% | |
| Sladek | Czech Republic | 6-8% | |
| Sorachi Ace | United States | 10-14% | |
| Sovereign | United Kingdom | 4-7% | |
| Spalter Select | Germany | 2-5% | |
| Strisselspalt | France | 2-5% | |
| Styrian Dragon | Slovenia | 6-11% | |
| Sultana™ | United States | 13-15% | |
| Summit™ | United States | 13-15% | |
| Superdelic™ | New Zealand | 9-12% | |
| Taiheke® | New Zealand | 5-9% | |
| Target | United Kingdom | 9-12% | |
| Tettnang | Germany | 4-7% | |
| Tradition | Germany | 4-7% | |
| Triskel | France | 3-5% | |
| Vista | United States | 10-12% | |
| Wai-iti™ | New Zealand | 2.4% | |
| Waimea™ | New Zealand | 16-19% | |
| Wakatu™ | New Zealand | 7-10% | |
| WGV | United Kingdom | 5-8% | |
| Willamette | United States | 4-7% | |
| Wolf™ | Slovenia | 10-13% | |
| Zappa™ | United States | 6-8% | |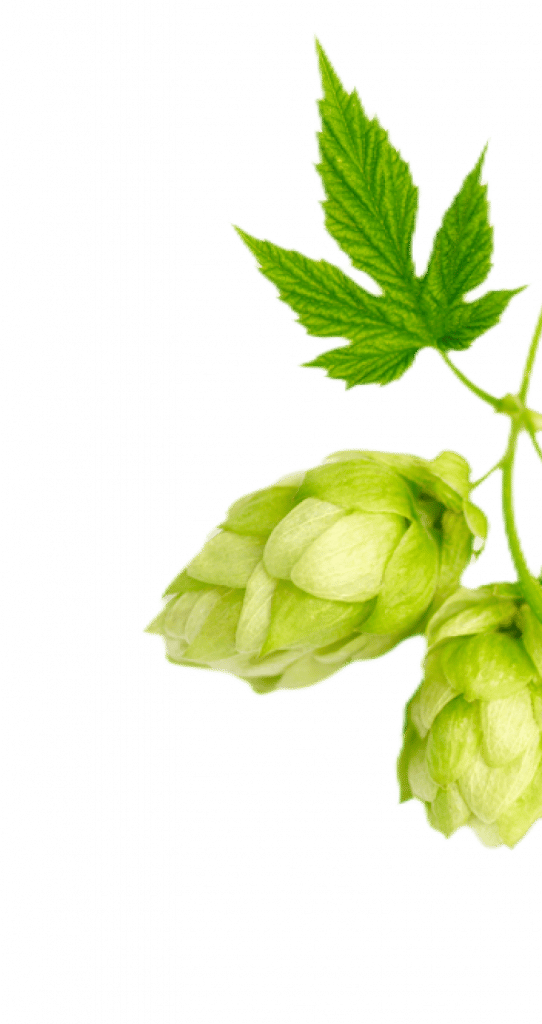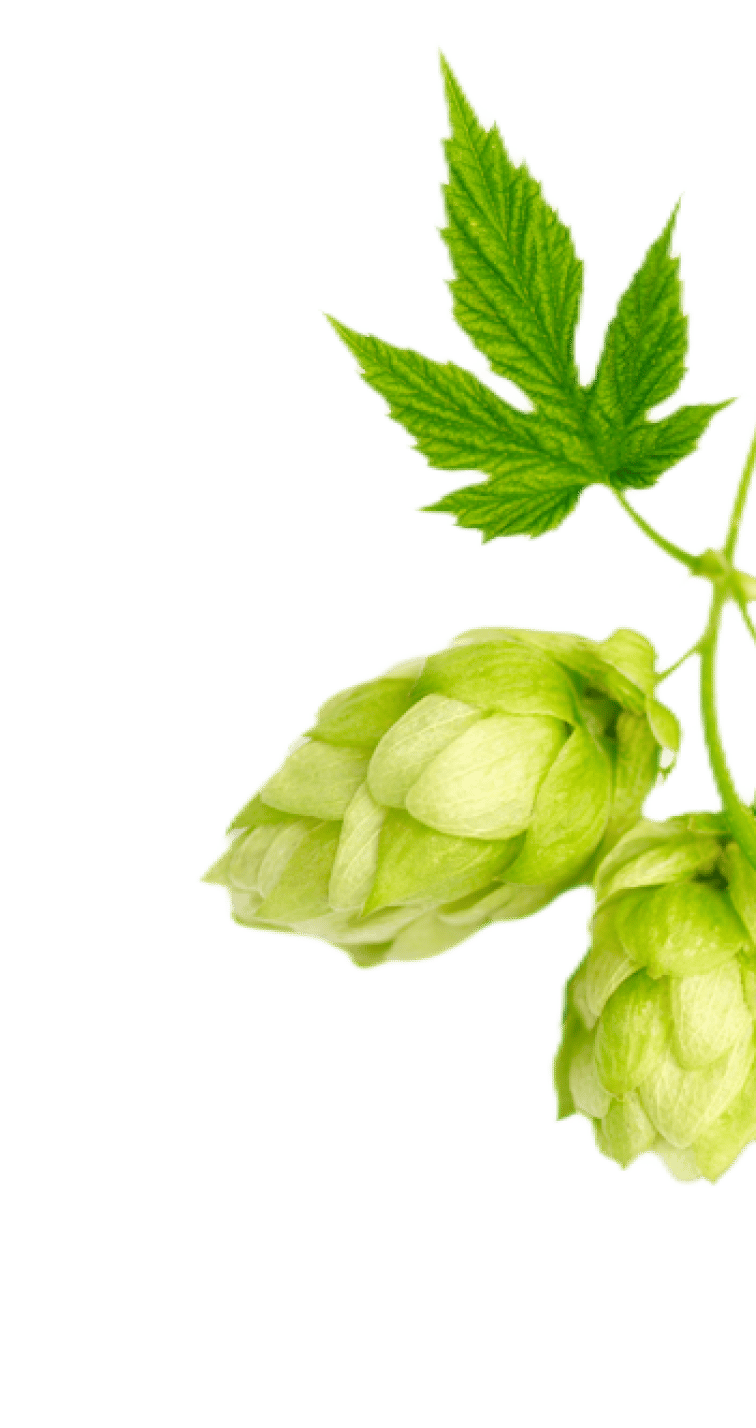 For further information on our range, as well as other varieties, regarding brewing, history and agronomics, it's really easy to search this knowledge database. Just type the variety name in to the search box on the database above
For hop availability and the latest prices please call or email us to discuss your requirements.
Our brochure lists the hop varieties that we sell along with characteristics.
How to pronounce New Zealand varieties
Ever had that moment when you need to say the name of a New Zealand variety and then worry that you're saying it wrong?