Disruption IS Brewing is the creative craft off-shoot of Ascot Brewery. This video goes through the decisions regarding the recipe of a beer that Disruption IS Brewing developed in collaboration with our Jon.
This unique and aromatic hop promises to unlock a world of aroma and flavour possibilities.
With Superdelic™ Hops, you have the opportunity to delve into a world fresh intense new world aromas and Head Brewer John has is confident his choice of malts and yeast will achieve the perfect balance.
Whether you're a seasoned brewer or just starting out, unleash your inner brew master and embark on a journey of discovery, experimentation, and satisfaction.
If you're just here for the drinking experience, then sit back and enjoy the insight into the process behind this soon-to-be-available taste sensation.
Superdelic™ Unleashing Brewing Creativity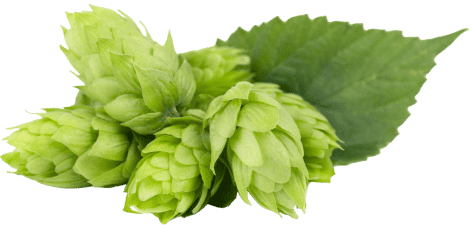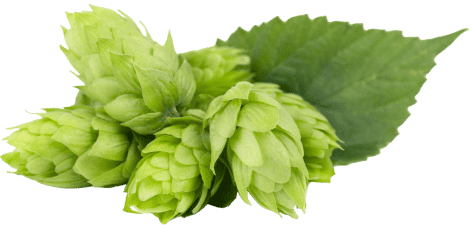 Jon Stringer – Charles Faram Sales Manager –  From the video
Jon
I'm here in Camberley. In Surrey. It's a Monday morning, I'm at Disruption Brewing and I'm with John, Head Brewer.
We're going to be brewing a Superdelic™ single hop, which is certainly a first for me because I haven't been involved in anything like that. It's really exciting to give it a go.
John, can you tell me a little bit about the brew, how we're going to do it and what we're going to do?
John
We're aiming for about 5.5% extra pale grist and just keep it simple with just some extra pale
malts and a little bit of naked oats. And then we're going to use some Lallemand London Ale yeast.
But we're just going to try and keep it quite neutral to let the hops really shine through.
Jon
How are you going to break down the additions across cold and hot side?
John
Well, we're going to put a little bit in at the beginning of boil, and then we're going to put a little bit in again at flame out. But we're going to save the majority for dry hopping. Yeah, so that's the plan.
We want a little bit of bitterness. We don't want it completely neutral, but we want some bitterness there. But mainly it's all about the dry hopping.
Jon
And as far as packaging goes, it's going to go into keg?
John
Yeah, it's going to go mainly into key kegs.
Jon
And when do you think drinkers will be able to get their hands on it?
John
Should be within three weeks time.
Jon
Brilliant. Okay. So we better have a look at these hops, hadn't we?
We have 23 crop Superdelic™. Let's get them open and let's have a look.
John
Love the packaging, by the way. Look at that.
Jon
That's quite snazzy, isn't it?
Branding.
John
It smells delicious. It's kind of got red note, real red sort of fruits going on there.
Some really sort of nice tropical notes. And I know what you mean about the sweet candy edge to it as well. Right at the back, but yeah, really nice sort of red fruits. Tropical. Yeah.
Smells amazing. Smells really really good. It'll be interesting to see those candy notes come through at the end. Yeah, I can't wait to put this in a beer.
Jon
Okay, so Disruption have been around for how many years now?
John
For about five years now.
Jon
And that evolved out of Ascot?
John
Yeah. Ascot Brewing Company is the parent company. And I joined from Bingham's Brewery and Ascot. It just needed a bit of a revamp you know and I really wanted to come in and push the bigger, bolder flavours.
And I started trying to do mango milkshake IPAs underneath Ascot, and it just wasn't flying because traditional drinkers were going, it's hazy, it tastes like mango.
And I was like, yeah. So from there, we decided that we wanted to split the brand, still run with Ascot on the more traditional side of things, but really sort of start pushing the boundaries with flavour and hop profiles and stuff underneath Disruption, which has proved really popular.
Jon
And you feel you can probably make any beer style under Disruption? Nothing's off limits?
John
No, we're trying to push the boundaries just to get as much flavour into our beers as possible.
I'm all about big punchy flavours, so, yeah, that's what we're trying to do on Disruption, is just really get some interesting flavours out of there and really interesting hops. Showcase some really interesting hops as well. Yeah.
Jon
And how far are you getting around the country as far as your distribution goes?
John
Well, we're all around the country through different distributors. We're using EeBria and we're just going on to another company now, but yeah, through wholesalers, we're all the way up to Scotland.
We've got an export order going to Sweden in the next couple of weeks, which is great.
So, yeah, our reach is getting out there and more and more people are knowing about Disruption.
Jon
Brilliant. And Disruption have been getting awards for their beers and your SIBA members. And you won a SIBA Gold, didn't you?
John
Yeah, we recently won a SIBA Gold for our Chaos More Chaos. It's won a National Gold, which is fantastic. So apparently it's the best Pale Ale winning cask in the country, according to SIBA. So very nice.
Yeah. Very pleased with that. It's great to win those sort of things. Yeah.
So super excited about that. Thank you, SIBA.
Jon
And we're sitting in this lovely tap room, which is a big space, which looks really full of creature comforts and sort of place you can really have a good drink and while away a few hours with friends, it's a really nice spot.
And shame it's so far away from me to get down here on a Friday night. But this place is busy. Is it?
John
Generally, yeah. We had a big event over the weekend. We had over 100 people in on the Saturday night, which is brilliant. So, yeah, we got a large 20 tap tap-wall with a range of our beers, some guest beers and a couple of ciders. Normally.
We also do some cocktails, wine, spirits. And we got fantastic stone-baked pizza oven as well. So we're making some cracking pizzas.
Jon
Lovely
John
So yeah, come for some beers and pizza.
PART 2

John
Hi, we're here with Jon Stringer, hop merchant from Charles Faram.
Brewed a collaboration beer with him using the new Superdelic™ Hop, and he's here to try it for the first time.


Jon
I've been looking forward to this for ages and we brewed it how many weeks ago?


John
About three weeks ago, three four weeks ago yeah.


Jon

So, and John's been really excited about it and so yeah, it's my first chance to really tuck into it and see what we've got. Well, it's, it's fruit it's just really nice the sort of tropical notes is just really coming through. But it's got a kind of lightness to it as well that the additions you made in the Grist, I think the wheat in there is playing a nice mouthfeel role. John
Yeah, it's quite smooth and rich.


Jon
It really is, and the Hops are just singing beautifully.


John
I agree those hops are really nice.


Jon
Yeah. Really impressive.


John
Loads of tropical notes, bit of peach going on. I'm just really impressed with it. It smells amazing as well.


Jon
Yeah, and single hops don't always work so when you really wanted to try a Superdelic™ single
Hop, I thought I want to give it a go because I want a really good reference for the variety, but they don't always end up making a really good beer but that's really very tasty and really sessionable. When we did the first video and we spoke about kind of our impressions of the actual raw hops before we used them in the process you were looking at some of the things you smell which were like red fruits, some candy shop which we know there's a bubble-gum element to it um and the
tropical really flipped from what I can see and that's really the dominant.


John
I'm getting really tropical, not so much red berries but there's stone fruits going on but yeah, it's just really tropical yeah.


Jon
As you mentioned peach, I'm getting some passion fruit in there as well. Yeah, it's a beautiful fruity drink and very very sessionable.
I think full marks to Disruption for pulling it out the bag and making such a beautiful beer. 


John
Thank you very much. 


Jon
No thanks for inviting me down, Cheers. 


John
I'm glad you enjoyed it.